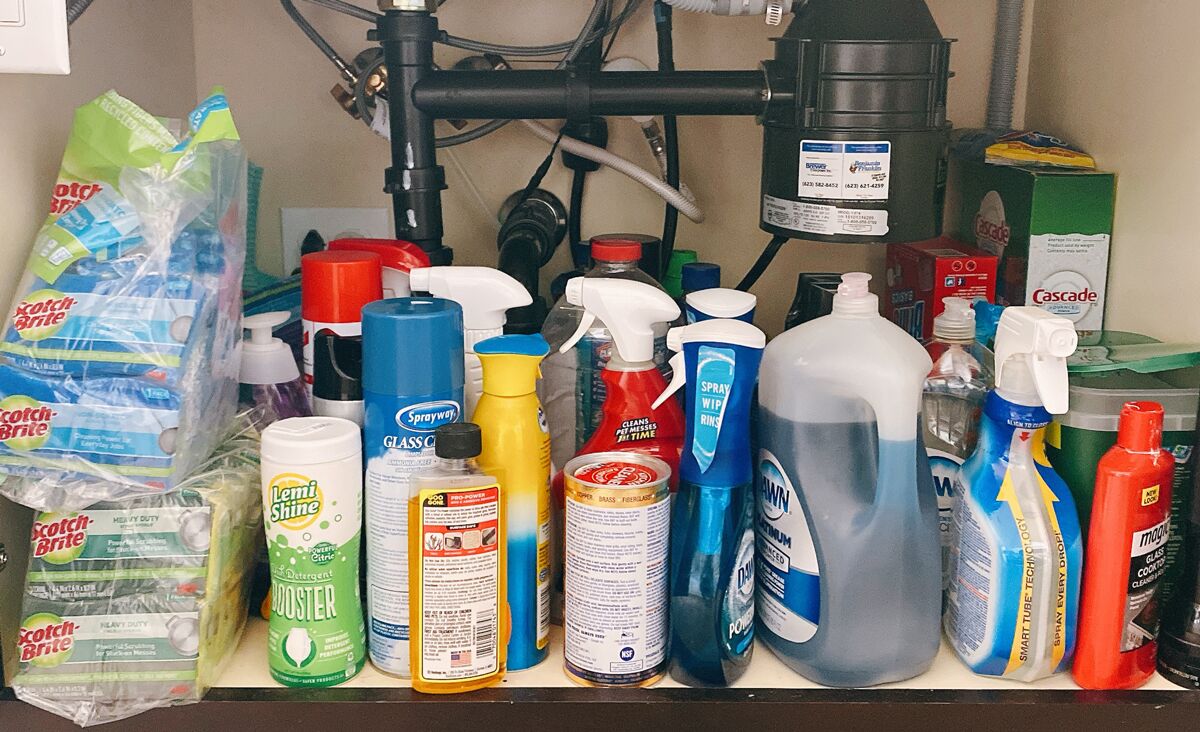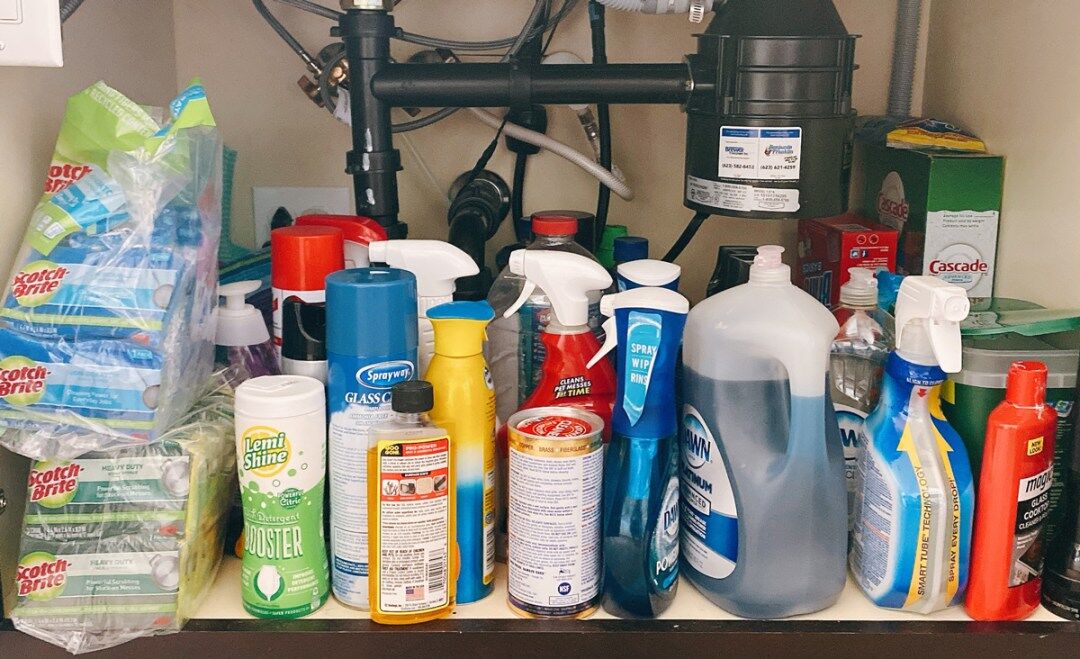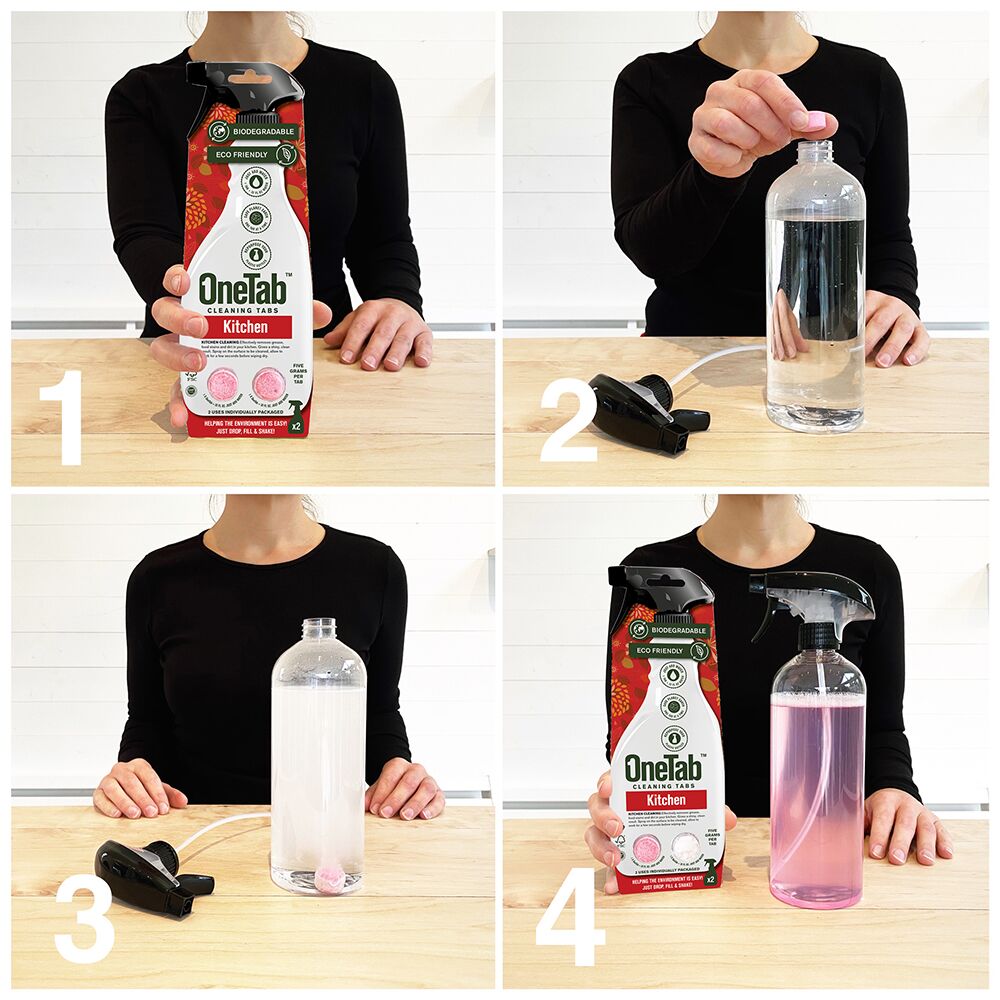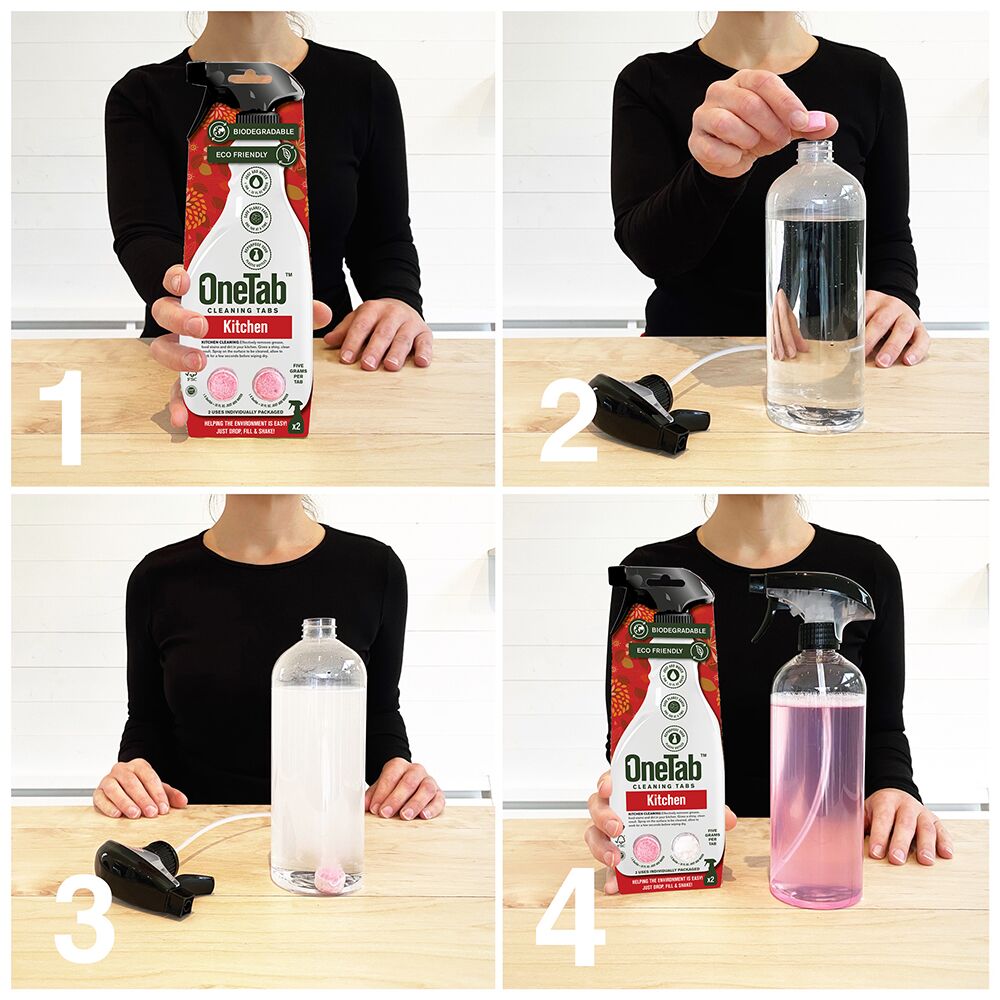 Clean your home and save the environment with OneTab!
Order direct to your doorstep and then Drop, Fill, Shake, and you're ready to clean dirt and grime!
OneTab™ saves you space, keeps you organized, and saves you money!
What is stopping you from switching to OneTab™ refill tablets today?
OneTab™ fits into most cleaning spray bottles found around the home. Repurposing these bottles already found in our homes lessens the environmental impact of unneeded bottle production and reduces the accumulation of discarded plastic bottles in landfills.
Removing water from the equation when shipping OneTab™ all over the world lowers costs and CO2 significantly compared to leading brands.
Drop. Fill. Shake. That's all!
WATCH and LEARN!
Every package of OneTab comes with stickers to relabel spray bottles. No need to buy more!
Watch how easy it is to clean with OneTab!
Powerful Cleaning for Powerful People!
Are you feeling powerful today?
I have never been a fan of cleaning, but OneTab USA has made it so much easier! The concentrated tablets are easy to use and have made cleaning my entire house a breeze. I love the fact that I don't have to constantly buy new cleaning bottles, and the results are amazing. My house has never been cleaner!
I was skeptical at first, but after trying OneTab, I am a firm believer. The product is incredibly effective and has made cleaning up messes so much easier and faster. The different varieties have allowed me to clean every surface in my house, from the kitchen counter to the bathroom tile. Highly recommend!
OneTab has completely changed the game for me. The concentrated tablets are compact and convenient to use, and I love the fact that they are biodegradable. Cleaning has never been so easy and efficient. I would recommend this product to anyone looking for a more sustainable cleaning solution.
IT'S SO SIMPLE,
JUST ADD WATER
OneTab™ ensures a 100% accurate blend every time. Drop the OneTab in a standard size home cleaning spray bottle, fill it with warm water, and shake. OneTab™ are biodegradable, and your bottle can be reused repeatedly. Environmentally friendly, more affordable, and easy to use! Get Rid of Dirt and Grime in Tough Areas
with OneTab™
!
Kitchen, Bathroom, Glass, All-Purpose, Antibacterial, Floor + THREE FREE
Kitchen, Bathroom, Glass, All-Purpose, Antibacterial + TWO FREE (Your Choice)